Philosophy
Our personal know-how and our passion for equestrian sport, especially dressage, flow into our work with the four-legged athlete every day.
The breeding as well as the professional training of healthy and motivated dressage horses, which find their vocation in amateur or competitive sport depending on their field of application, is our top priority.
Modern horse keeping and the principles of classical dressage training are particularly important to us.
It goes without saying that our horses benefit from age-appropriate training, daily contact with peers on our large paddocks and pastures, as well as individual feeding and care.
Our passion for the beauty of dressage is reflected in the rider and horse. Our goal is to find the right horse for every rider and to lay the foundation for a successful future together.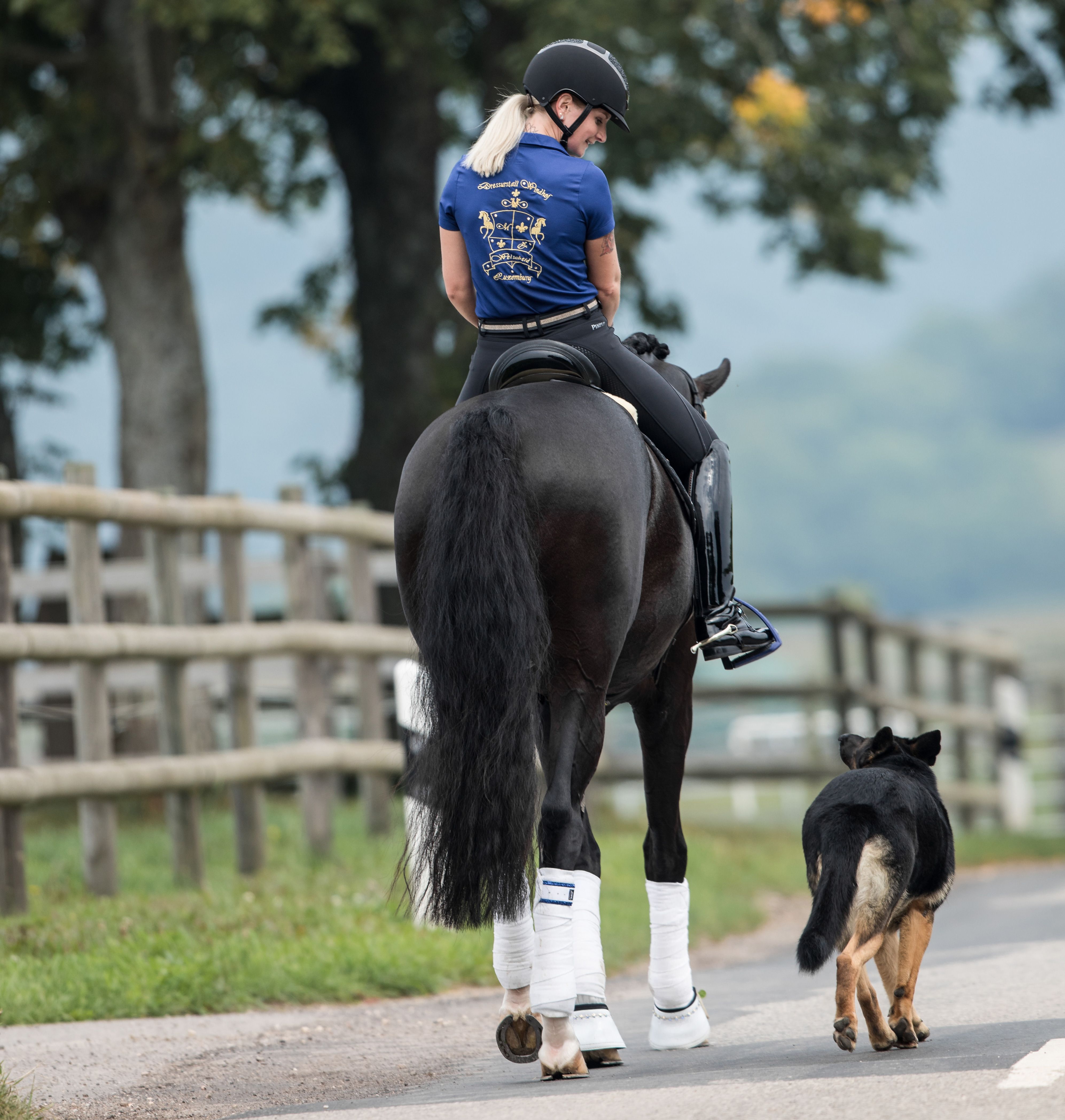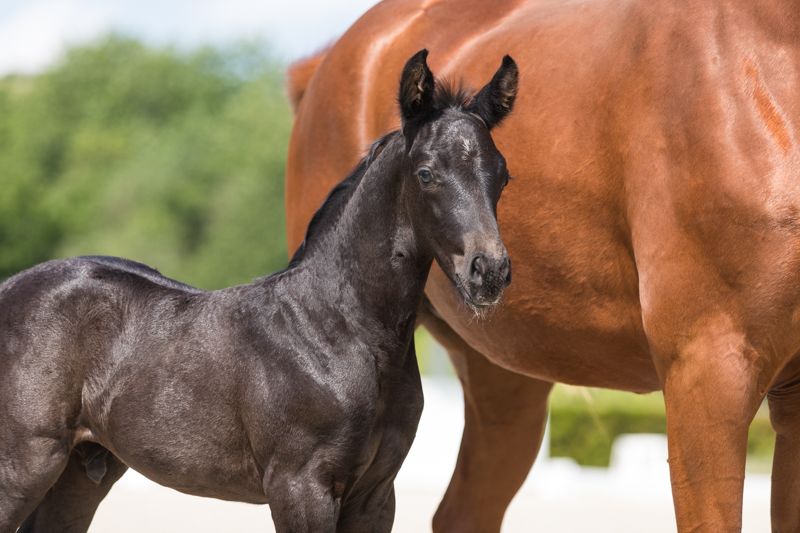 Breeding
To look after a horse from foal age on and to watch it grow up is something very special for us. The psychological as well as physical development of the young animal is connected with a large responsibility.
Mandy's team lays the foundation for the development of the animal and thus influences its path as a sport horse, whether in leisure or competitive sport.
It is particularly important to trust the young horses from the very beginning and to accompany them in all situations with which they will be confronted later as riding horses.
Thus the later owners of Mandy´s horses are pleased about a sport partner, who masters all tasks with curiosity and calmness.
Through regular further training and close cooperation with other renowned breeders of dressage horses, Mandy can help your customers with expert advice, be it on the purchase of a suitable sport horse or general questions about breeding and rearing.
Education and training
The harmony between horse and rider is the main feature of our work.
The enthusiasm for learning, as well as the fun in the daily work is of high importance for us both for riders and for the horses.
With our professional team we can work on and solve individual problems in our guided individual lessons.
Mandy has many years of experience on a national and international level, which enables us to guarantee optimal tournament preparation and support on request.
Individual, sustainable dressage training of horse and rider is our credo. The Windhof dressage stable stands for responding to every horse, every rider and promoting individual talents - up to Grand Prix level. 
Perfect training conditions form the framework to train horse and rider up to the difficult class, the Grand Prix sport. The 20 hectare property with 14 sand paddocks ensures that four-legged sportsmen and women can simply be horses. 
Two solariums and four washbasins with tempered water provide optimal cool-down for the sports partners according to their preferences and needs. The dressage horses find peace and quiet in the 40 spacious boxes which are laid with rubber on the floor and on the walls for the safety of the horse.
The dedicated team of nine at the dressage stable Windhof´s creates a familiar atmosphere for guests, customers and four-legged friends. A beautiful casino invites you to sit together and talk to experts in a friendly atmosphere.